[Global Industry Investment Attraction] The Academy of Fine Arts of China Normal University came to Industry-University-Research for cooperation and docking.
In order to speed up the efficient docking between the "first mile" of college research and the "last mile" of market application, Zhu Hu, an associate professor at the Academy of Fine Arts of East China Normal University, and his party came to Zhouzhuang on November 27th to cooperate with Jiangsu Chenyu Culture and Art Co., Ltd. for docking in Industry-University-Research.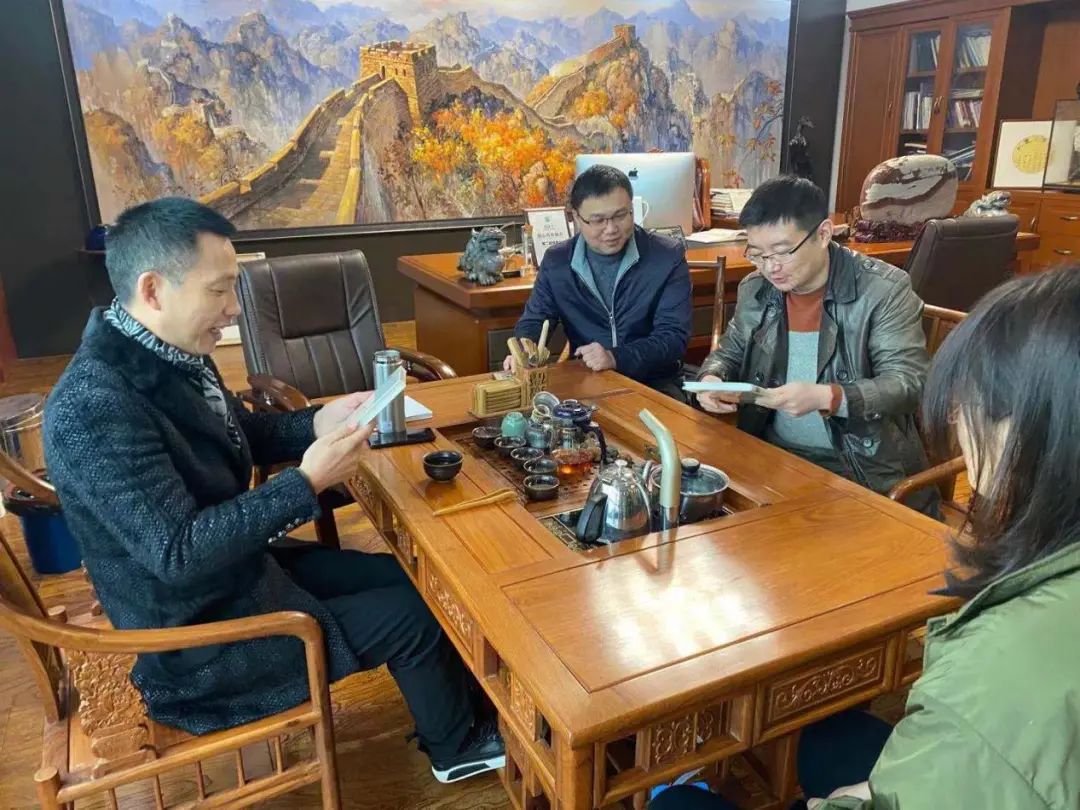 Under the guidance of general manager Shao Jinfei, Professor Zhu and his party visited Chenyu Painting Factory, focusing on the theme development and aesthetic creativity of paintings in the exhibition hall. At the subsequent symposium, General Manager Shao Jinfei introduced the current operation of the enterprise in detail, and put forward a blueprint for the future development of the enterprise. Professor Zhu combined his professional research and creative achievements, and put forward corresponding solutions to the needs of Chenyu Culture to broaden the creative field of works, enhance the artistic content of creation and improve the technical level of products. The two sides brainstormed, talked happily and reached an intention of in-depth cooperation. Subsequently, in order to deepen project cooperation and accelerate cooperation, the two sides made clear the cooperation docking person on the spot.
Chenyu Painting Factory has been deeply involved in the export of original oil paintings for many years, and attaches great importance to the protection of copyright, copyright and other intellectual property rights. It is a "Jiangsu Copyright Demonstration Enterprise". In recent years, with the rise of "culture going out", traditional culture is increasingly "out of the circle" and "brilliant". Chenyu Painting Factory also intends to rely on the platform of Industry-University-Research in Zhouzhuang Town, borrow the power of university think tanks and learn the beauty of the design of the Academy of Fine Arts to extend the tentacles of artistic creation to the field of traditional culture. By digging deep into the core of traditional cultural artistic conception, we will comprehensively enrich the "painting" system of enterprises, stimulate the endogenous motivation of enterprise development with the upgrading of product system, and contribute new strength to the high-quality development of Zhouzhuang Town.